Millennial Entrepreneurism _ It's okay mom, I'm HAPPY
For decades, African parents have been sending their children off all over the world in hopes of them having better opportunities, and a better future. It may come, but many Africans who travel outside of Africa for education hope to come back with enough knowledge to be successful back home, and effectively help change the status quo. African parents are often devastated when their millennial children report back as having "started their own business". In the past, entrepreneurs have not been held in the highest regard in developing countries. Societal values as well as self-perceptions about entrepreneurship has generally been low on the continent as well as around the developing countries of the world (1).
In the States, you get a congratulations for starting a business because we as a society understand the long-term benefits of being an being entrepreneur.
Most of our parents see only the risks. If it was up to them, their children would come back as doctors, lawyers, and engineers. The only difference between these job types and those of entrepreneur is job security and guaranteed income. What if we could promise the same thing from our businesses and entrepreneurial ventures? Would our parents then worry more about our overall happiness as opposed to the security of our future. Although our parents want only the best for us, sometimes they fail to take into account our mental and emotional health when we pursue something that DOESN'T bring us joy and happiness. In a time when it seems through social media, and television that ANYTHING is possible, why would this generation of Africans seek anything less than to prove that indeed, anything is possible?
Entrepreneur-ism gives us individual purpose
Being an entrepreneur gives us a sense purpose and drive. Nothing is wrong with doctors, lawyers, or engineers, but personally we don't feel that we will accomplish our purpose strictly by getting those degrees and finding work in the appropriate sectors. When we have a pull towards an idea, that idea consumes us and we are NOT HAPPY until we fulfill it. Yes corporate jobs are secure. Nobody said it was hard making the decision to leave, we just know the heartbreak and impending pain will be worth it.
Being an Entrepreneur is the best lesson in humility
Effective entrepreneurs hire people who are smarter than them.

Picture: Raufu Ayowunmi Aishat
""Being a shoemaker was born out of joblessness. As a kid, I always wanted to become a Banker…"

In order to succeed in this entrepreneurship venture, we need to collaborate with people who have been in our shoes, and done the things we've done. They have better knowledge on what is to come, so can best guide us in the decision making process.
Also as entrepreneurs, we serve customers who are WAY smarter because they know what they want. When customers buy from a small business, or an individual, it is usually because they cannot get the same exact experience (service, product etc…) somewhere else. To invest in an entrepreneur is to show faith in their venture. That alone is the most humbling thing. Humble people tend to be more effective, and are more likely to perform highly in any setting.
During the 2015 Global Entrepreneurship summit (GES) held in Nairobi, Kenya, Former President Barack Obama stated "Entrepreneurship creates new jobs and new businesses, new ways to deliver basic services, new ways of seeing the world — it is the spark of prosperity," (2) Doctors, lawyers, and engineers help shape the world by using their expertise to influence their surroundings and their communities. Who said you can't do that as an entrepreneur? "Africa's young entrepreneurs are taking greater risks building staggering businesses, and creating lots of jobs in the process" (3). In 2017, Burkina Faso was the second most entrepreneurial country in the world (4) .
Nthabiseng Mosia, the founder of Easy Solar in South Africa had a social mission to make clean energy affordable to off-grid communities in West Africa. With this venture, Mr. Nthabiseng and his team have provided electricity for over 40,000 people in the country.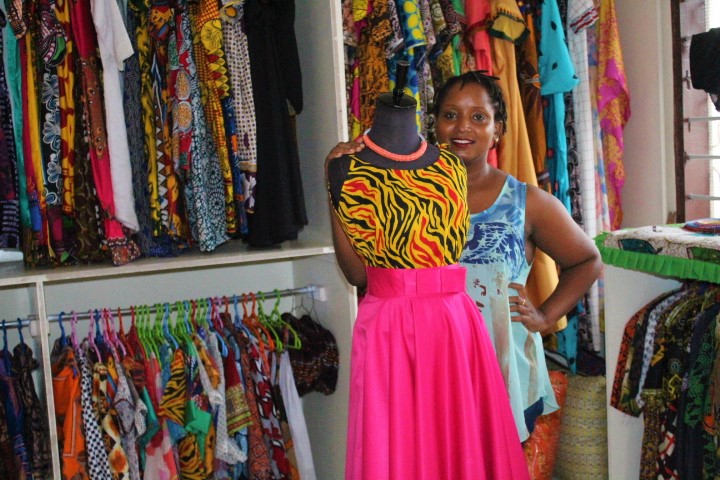 Rahma Bajun, a Tanzanian, is the founder of MnM clothing line, an Afrocentric clothing brand that makes affordable clothes, and fashion accessories using the Kitenge fabric..
SWVL is a premium mass transportation system that provides buses to every neighborhood in Cairo founded by a team of 3. SWVL allows people to commute safely and affordably.
The common denominator among all these people is that they are making a difference! When you're accomplishing your goals, how can you NOT be happy, and who cares if you're not doctor, lawyer, or engineer?
Resources